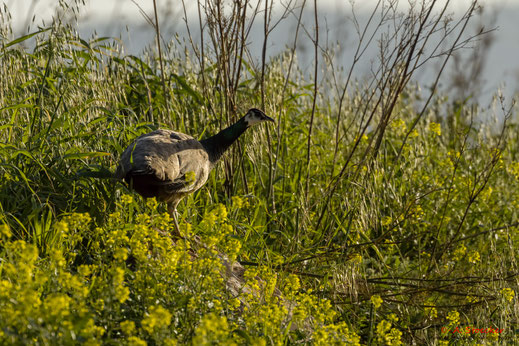 That was already a surprise for me when I discovered a large bird in the bushes in a wasteland between Beach and garden equipment.
Only when I followed the unknown bird through the bushes I could make out a female Peacock.
Several stone chickens stayed in his environment. Later, I could observe how the Peacock in a nearby Orange Grove is flown.
---
---