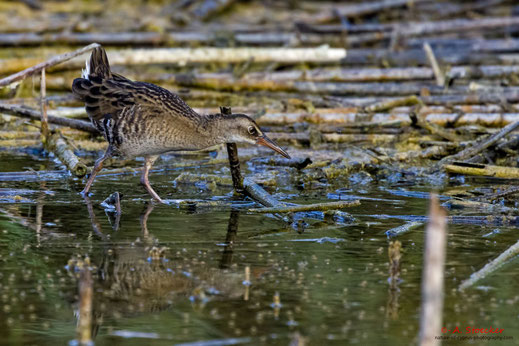 Now, at the end of September 2018, the water-leading outdoor areas at the Zakaki pool are inhabited by the young birds of the water rail and spotted Crake, added Snipes, Moorhen and other waterfowl and waders.

There are also wasps buzzards on the way, as well as the many pipe consecrations. By contrast, the post-Heron are almost completely deducted.
The grey herons that are to be seen have moved their sleeping places almost exclusively into the almost dry Salt Lake.
In the small pools along the canal from the Zazaki pool to the Salt Lake there are currently fighting runners, Dunlin, Little Stint and many ringed- and common Plover. If you are lucky you will always see less frequent visitors like the Temnick Stint at the Moment.
Here some pictures for you......
---
---