With one click, you go straight to the panorama to the detailed view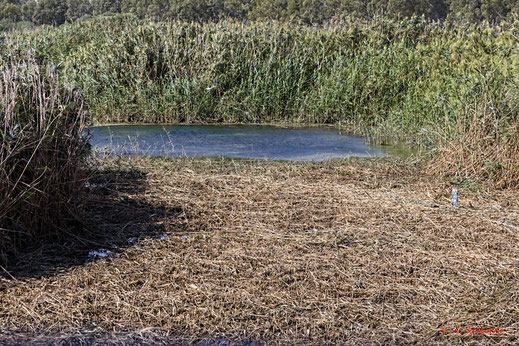 For more than 2 years, the Zakaki Pool has grown almost completely with reeds. The reed has now reached a height of 5-5 meters.
From the visitor tower you only have a view of the reeds and the birds in the approach or flyover. 
An open water area of about 15x30 meters has continued to form inside and there are many herons and waterfowl on site.

Now, in consultation with BirdLife Cyprus and the Environment Department, the Sewage Department of Limassol has commissioned a partial removal of the reed and a larger area in front of the visitor tower has since been mowed down.
It would be desirable if in the water area the small island is still liberated from the reeds, but even now it is already a remarkable success for the visitors, because you can see a lot of bird species again.
Some photos of the edited area.
---