with a Cklick in the Panoram you come in to the Deep Area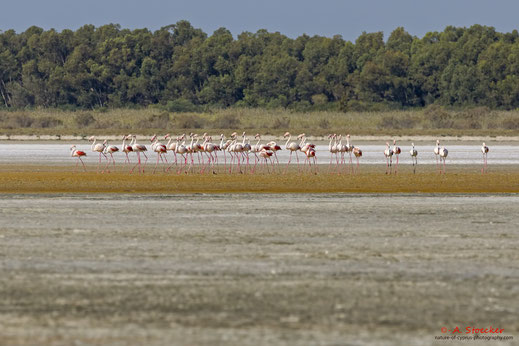 Anfang Oktober ist es am Akrotiri Salzsee noch relativ ruhig.
Eine Gruppe mit ca. 35 Flamingos wandern im See umher, Graureiher stehen bis in den späten Vormittag in Schlafposition, Eleonora Falken und Rohrweihen kommen zum Trinken an den Süßwasser streams und einige Limikolen halten sich and en kleinen pools auf.
Noch ist der Wasserspiegel im Salzsee fast bei Null.
---