On the weekend around 15 June I looked in Androlikou to see if there is a second nest in the Hoopoe brood cave, unfortunately without success.

For this purpose, all 5 young birds were present at the Old Walls at the stone owls and provided wonderful situations for the photographer.

I was even more surprised by the fact that on the road to the old town hall the air was full of blue-racks, which flew with food to the old, half-decayed buildings.
Also in other parts of Androlikou the blue-racks were really strong at feeding. So I decided to accompany the Androlikou blue-racks until the young birds fly out in their brood.
---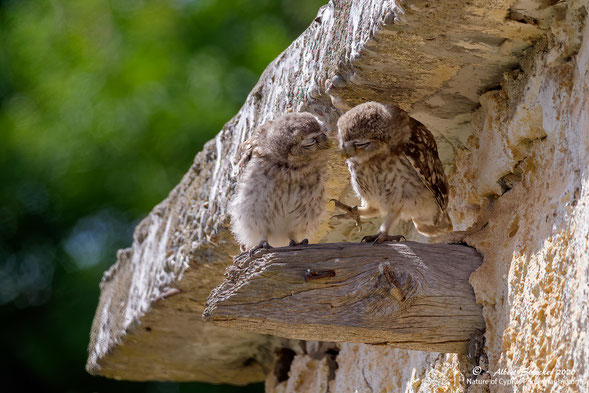 Young Little Owl at the breeding ground, Athene lilith, 16. 06. 2020
Panasonic DC-GH5 + LEICA DG 100-400mm f4-6,3 DG OIS, 1/800, f8,0, ISO 400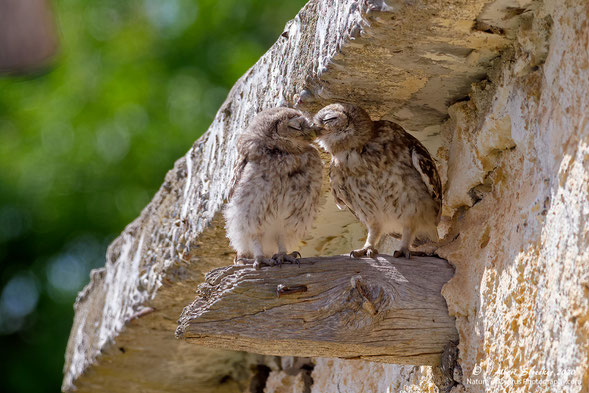 Young Little Owl at the breeding ground, Athene lilith, 16. 06. 2020
Panasonic DC-GH5 + LEICA DG 100-400mm f4-6,3 DG OIS, 1/800, f8,0, ISO 400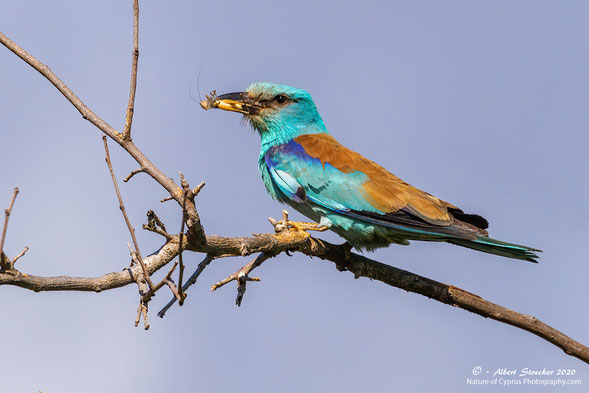 Blauracke mit Futter, European Roller with Food, Coracias garrulus,  14. 06. 2020
Panasonic DC-S1R + Sigma MC21 + Sigma 150-600 f5-6,3 DG OS HSM Contemporary, 1/3200, f8,0, ISO 640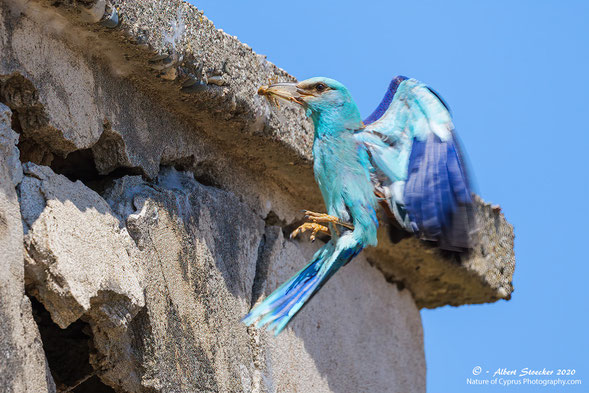 European Roller, Coracias garrulus, Approach of the brood cave with food, 14. 06. 2020
Panasonic DC-S1R + Sigma MC21 + Sigma 150-600 f5-6,3 DG OS HSM Contemporary, 1/1000, f8,0, ISO 800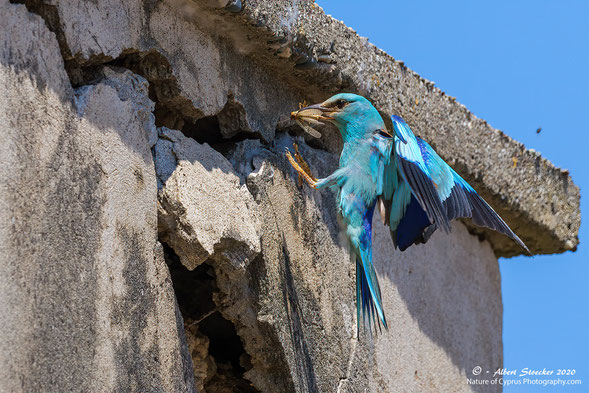 European Roller, Coracias garrulus, Approach of the brood cave with food, 14. 06. 2020
Panasonic DC-S1R + Sigma MC21 + Sigma 150-600 f5-6,3 DG OS HSM Contemporary, 1/1000, f8,0, ISO 800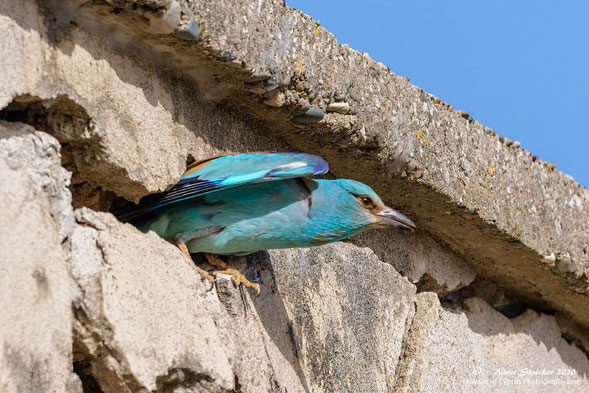 European Roller, Coracias garrulus, Departure from the brood cave, 14. 06. 2020
Panasonic DC-S1R + Sigma MC21 + Sigma 150-600 f5-6,3 DG OS HSM Contemporary, 1/1000, f8,0, ISO 800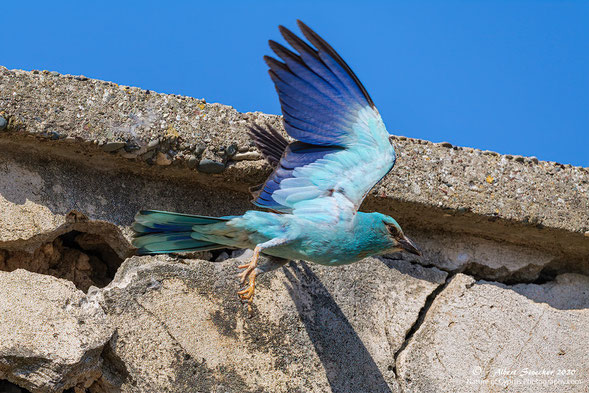 European Roller, Coracias garrulus, Departure from the brood cave, 14. 06. 2020
Panasonic DC-S1R + Sigma MC21 + Sigma 150-600 f5-6,3 DG OS HSM Contemporary, 1/1000, f8,0, ISO 800
---